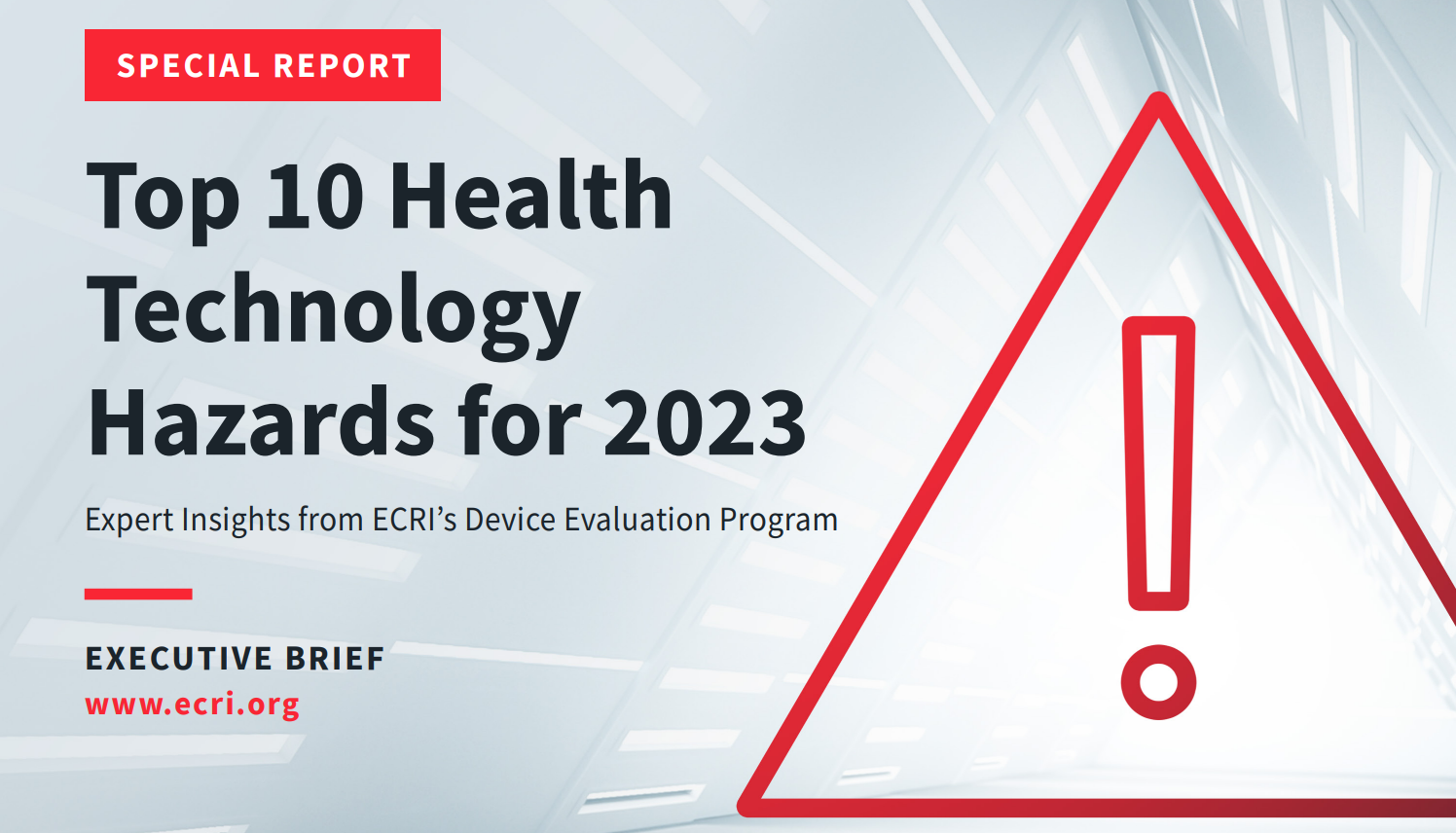 What You Should Know:
– ECRI, the nation's largest non-profit patient safety organization, names communications gaps with recalls of home-use medical devices as the nation's most pressing health technology safety issue for 2023.
– ECRI's Top 10 Health Technology Hazards for 2023 list identifies the potential sources of danger that will warrant the greatest attention for the coming year and offers practical recommendations for reducing risks. 
Top 10 Health Technology Hazards for 2023
For 2023, ECRI's report includes a series of challenges to industry, urging manufacturers to pursue device or process improvements that could mitigate—or even eliminate—some of the hazards included on the list. With healthcare facilities understaffed and healthcare workers overstressed, it's more important than ever that technologies be designed in ways that ensure their safe use.
The 10 topics on ECRI's 2023 hazards list are listed below in rank order:
1. Gaps in Recalls for At-Home Medical Devices cause patient confusion and harm
Accurate and understandable information about medical device recalls often does not reach patients using those devices in the home; this information gap is growing every year as healthcare moves into the home setting.
2. Growing Number of Defective Single-Use Medical Devices puts patients at risk
An unacceptably high number of defective single-use medical devices continue to be present in the supply chain. Single-use medical devices—which include products that are used once and then discarded, as well as those that get consumed during use—play a role in virtually every patient encounter. As a result, defective products can have a broad, negative impact on patient care, causing delays and increasing costs—and most concerningly, contributing to patient harm or death in some circumstances.
3. Inappropriate Use of Automated Dispensing Cabinet Overrides can result in medication errors
Automated dispensing cabinets (ADCs) are used to provide controlled access to
…
Read the rest
Read More